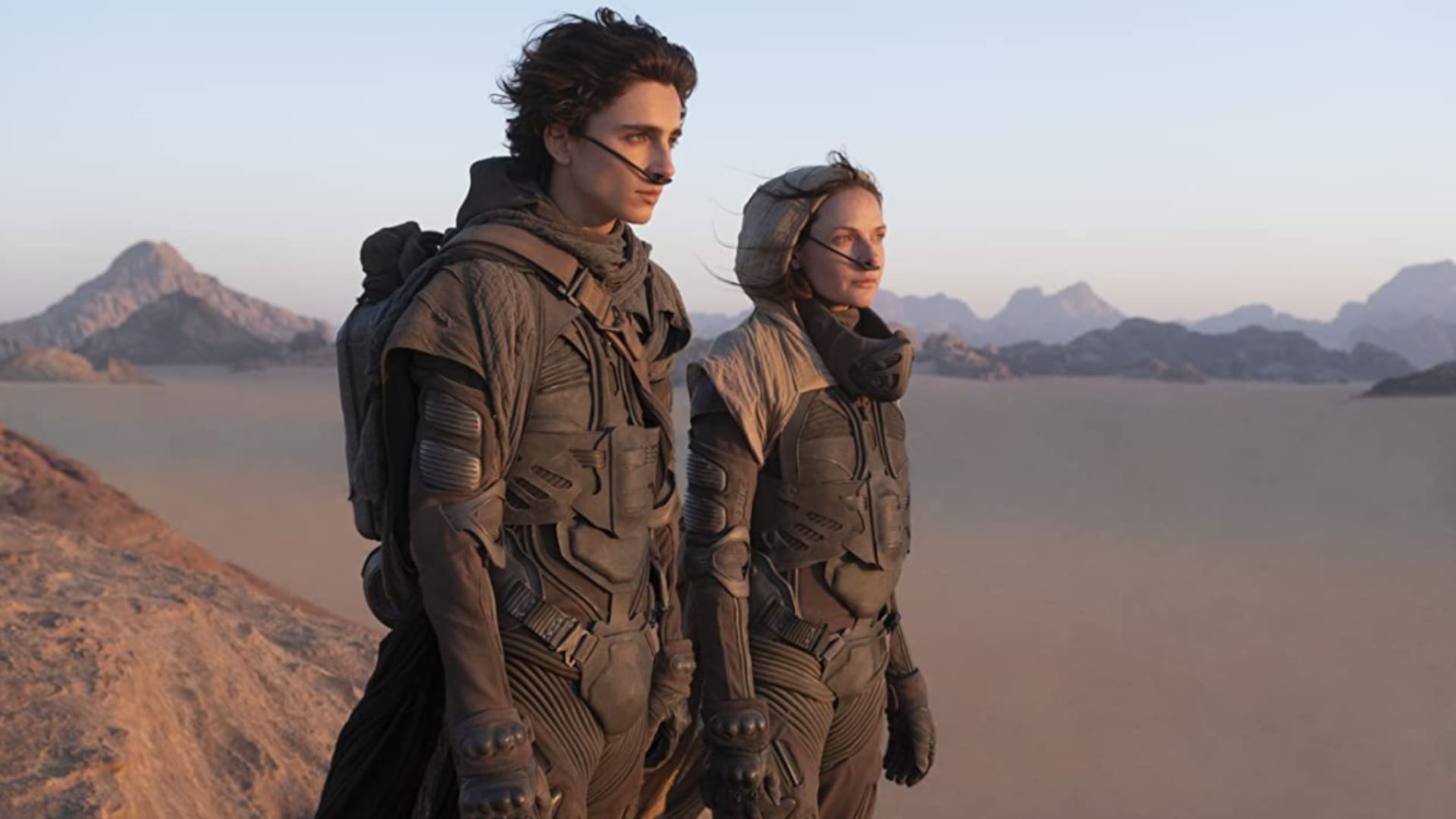 [ad_1]

Timothee Chalamet and Rebecca Ferguson star in Denis Villeneuve's remake of "Dune."
Warner Bros.
Warner Bros. Discovery is preparing investors for the effects of the writers' and actors' strikes if they continue through the end of this year.
The company, in a Tuesday securities filing, said it adjusted its expectations, assuming the financial impact of the strikes will persist through the end of the year. It noted this isn't a prediction of when the strikes will end, but instead shows the financial impact on its TV and movie studios as production is halted.
Warner Bros. Discovery is expecting its adjusted earnings before interest, taxes, depreciation and amortization will take a hit of $300 million to $500 million, putting it in the full-year range of $10.5 billion to $11 billion.
Members of the Writers Guild of America union have been on strike for more than 100 days, and the actors joined picket lines in July. The work stoppage has come at a moment when media companies are trying to make streaming businesses profitable and pushing consumers back into theaters.
Warner Bros. Discovery is not only an owner of a movie and TV studio, but also has the largest portfolio of pay TV networks.
"While [Warner Bros. Discovery] is hopeful these strikes will be resolved soon, it cannot predict when the strikes will ultimately end," the company said in a Tuesday securities filing.
Negotiations between the studios and writers have been heated recently, and Warner Bros. Discovery CEO David Zaslav has been part of the discussions.
Last month, Warner Bros. Discovery's "Dune: Part Two" was knocked off the 2023 box-office slate due to the labor strikes that threaten its marketing abilities. The film moved from this fall to March 15, 2024, taking the calendar spot from "Godzilla x Kong: The New Empire," which moved to April 12, 2024. The shuffle also saw the animated movie "Lord of the Rings: The War of the Rohirrim" move to Dec. 13, 2024.
In addition to earnings showing the impact, the strikes have some effect on Warner Bros. Discovery free cash flow. However, raising its free cash flow expectations for this year to at least $5 billion is also in part thanks to the box-office hit "Barbie," which is now Warner Bros.' top-grossing release.
The company said it expects to still hit its net leverage target. Warner Bros. Discovery has been paying down the hefty debt load that stems from the 2022 merger of Warner Bros. and Discovery.
Previously, Warner Bros. Discovery's expectations were based on the assumption that the strikes would end in early September, CFO Gunnar Wiedenfels said during the August earnings call. He noted at that time that if the strikes were to run through the end of the year adjusted EBITDA and cash flow guidance would be affected.
The revised expectations come ahead of Zaslav's appearance Wednesday at Goldman Sachs' Communacopia + Technology conference.
[ad_2]

Source link