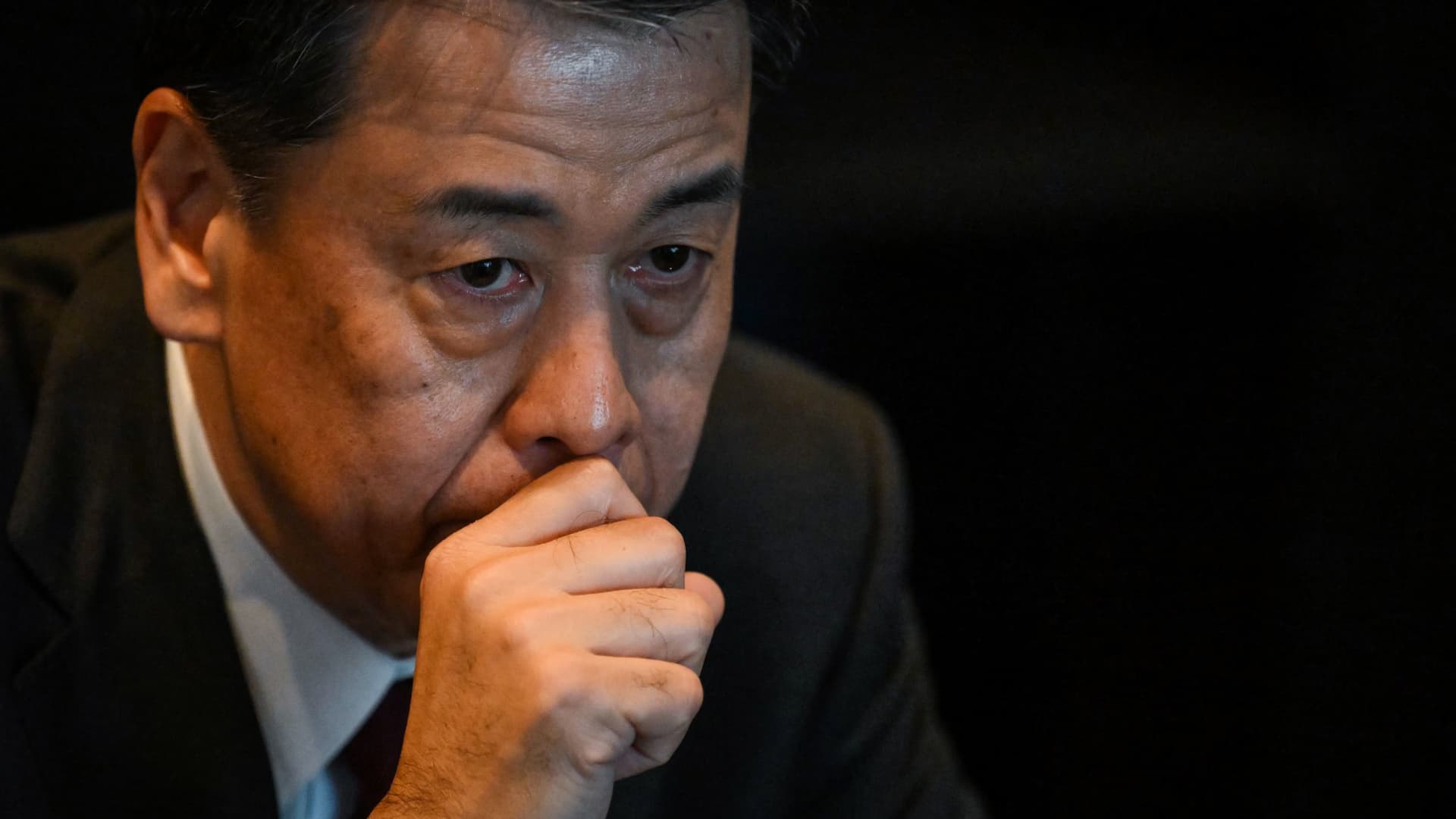 [ad_1]

Nissan CEO Makoto Uchida said the Japanese carmaker needs to bring new vehicles to the increasingly crowded Chinese market at speed.
Speaking to CNBC's Tanvir Gill on Wednesday, Uchida said the company would target current Nissan customers with the "timely introduction of high-value product[s] that are as competitive as fast-growing local brands, at [an] attractive price."
Earlier this year, Nissan announced early plans for a China-focused electric SUV and intends to launch other models as the company grapples with declining market share and slowing sales. It has said further details of its medium-term line-up will be released in the fall.
In China, the company has faced particular competition from homegrown BYD.
Nissan on Wednesday reported net income for the most recent quarter of 105.5 billion yen ($751 million), beating expectations and marking a sharp rise year-on-year. However, results showed a 45.8% drop in China unit sales versus the same period the previous year.
A Nissan Ariya electric car is on display during 2020 Beijing International Automotive Exhibition (Auto China 2020) at China International Exhibition Center on September 27, 2020 in Beijing, China.
Vcg | Visual China Group | Getty Images
"The key is our business encompasses the entire value chain including the parts sourcing, designing, development, production, sales, and after sales. So this is our strength," Uchida told CNBC.
"Time to market … will be the key item. And I would like once again to emphasize that we do have a strong local asset," he said, adding this would allow Nissan to plan for sustainable growth in China amid "severe circumstances."
Uchida said that while Nissan did not win on scale globally, its 13 years of selling electric vehicles gave it an insight into consumer behavior and had informed decisions such as the development of a production facility for solid-state battery cells, which it says are lower cost and charge more quickly than lithium-ion batteries.
Nissan also announced final, renegotiated terms in its longstanding partnership with Renault, following months of talks.
Nissan will make a $663 million investment in Ampere, Renault's EV unit, which Uchida said was a response to intensified competition and pressure to comply with stricter regulations in Europe.
[ad_2]

Source link