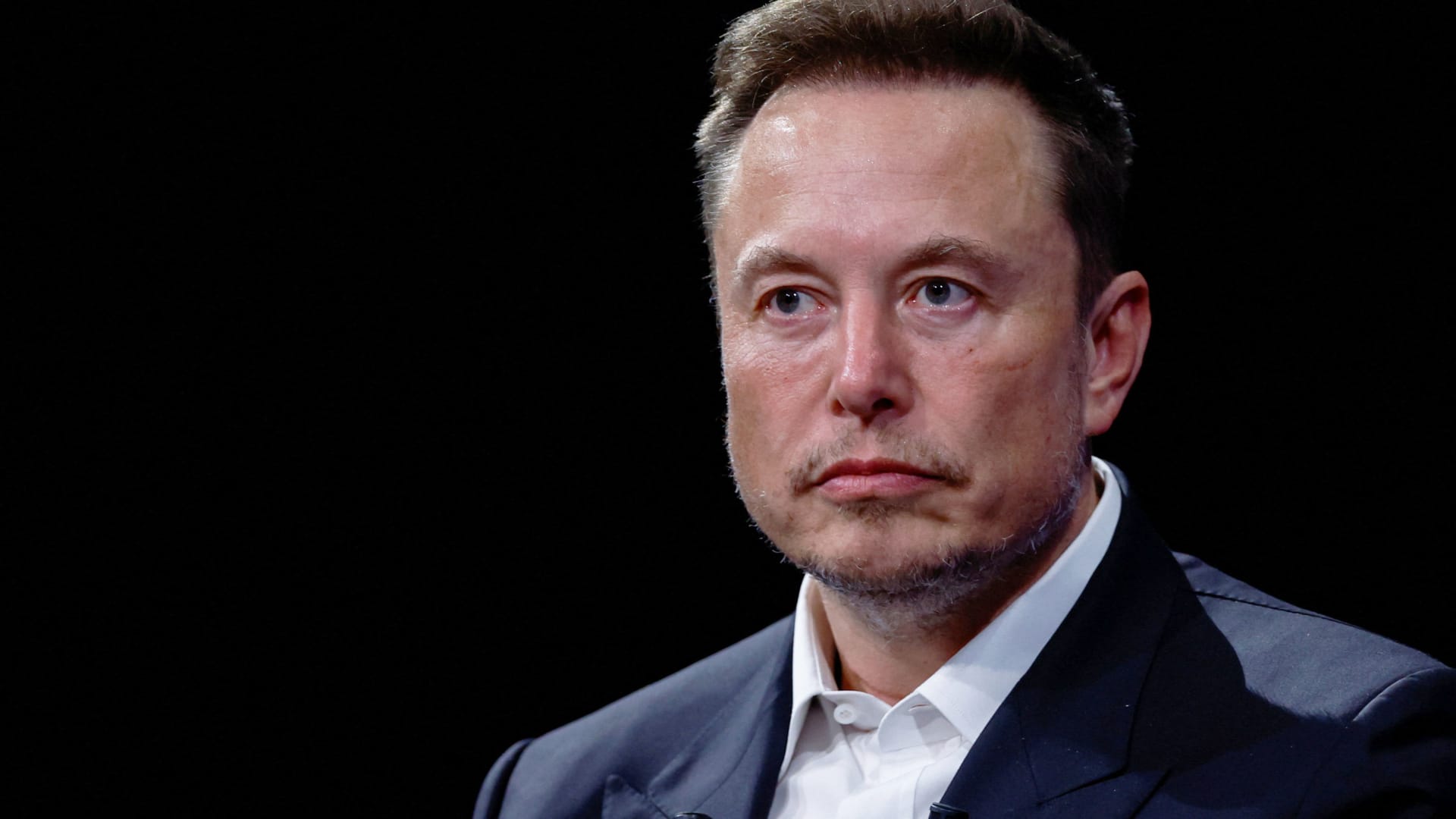 [ad_1]

Elon Musk, Chief Executive Officer of SpaceX and Tesla and owner of Twitter, looks on as he attends the Viva Technology conference dedicated to innovation and startups at the Porte de Versailles exhibition centre in Paris, France, June 16, 2023.
Gonzalo Fuentes | Reuters
Author Walter Isaacson took to social media Friday night to try to "clarify" an excerpt from his upcoming book, "Elon Musk." The excerpt received swift backlash after it described how Musk thwarted a Ukrainian attack on Russian warships.
Isaacson's excerpt claims that Musk, the CEO of Tesla and SpaceX, ordered engineers to shut off Starlink's satellite network over Crimea last year in order to disrupt a Ukrainian military initiative. Musk's Starlink terminals arrived in the early days of Russia's unprovoked invasion of Ukraine as Western governments worked to supply Kyiv with artillery and air defense systems.
Musk eventually soured on the arrangement and said "Starlink was not meant to be involved in wars," according to the book. The tech billionaire told Isaacson he was worried the Ukrainian attack on Russian vessels would provoke the Kremlin into launching a nuclear war. 
But in a post on X, formerly known as Twitter, late Friday, Isaacson shared new details.
"To clarify on the Starlink issue: the Ukrainians THOUGHT coverage was enabled all the way to Crimea, but it was not," Isaacson wrote. "They asked Musk to enable it for their drone sub attack on the Russian fleet. Musk did not enable it, because he thought, probably correctly, that would cause a major war."
Crimea is a peninsula on the Black Sea that Russia illegally annexed from Ukraine in 2014, and it is home to Russia's Black Sea warships. In the days following Russia's full-scale invasion in February 2022, the Black Sea fleet fired missiles on once-industrious Ukrainian coastal cities while imposing a devastating naval blockade.
Isaacson's X post came after a top aide to Ukraine President Volodymyr Zelenskyy lashed out at Musk over the excerpt.
"By not allowing Ukrainian drones to destroy part of the Russian military fleet via Starlink interference, Elon Musk allowed this fleet to fire Kalibr missiles at Ukrainian cities," Mykhailo Podolyak wrote Thursday on social media after CNN reported on some of the details from Isaacson's book.
"As a result, civilians, children are being killed. This is the price of a cocktail of ignorance and big ego," he added.
Isaacson's complete book will be released Tuesday.
Read the full excerpt in the Washington Post.
— CNBC's Amanda Macias contributed to this report.
[ad_2]

Source link